Payday loans with bad credit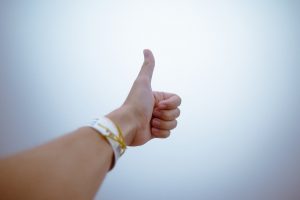 If you have bad credit, you will know that getting a payday loan is not always an easy process. Everyone experiences financial emergencies such as urgent car repairs or large unexpected bills. Getting the help you need is often difficult with bad credit history; you may waste a lot of time and effort applying for loans, only to get declined.
At Payday Loan, our loans are designed to help everyone, even those with bad credit. If you have had bad credit in the past, Payday Loan could provide you with a bad credit payday loan. We keep it simple by assessing your current ability to repay your loan, leaving your bad credit history in the past!
Why choose us for your bad credit payday loan?
We provide fast and hassle free loans. Our quick response time means you could have the money in your bank account overnight.
Payday Loan is one of New Zealand's most trusted and responsible lenders. We have helped thousands of Kiwi's with their temporary cash shortfalls, even some of those with bad credit history. Our loans are affordable as we ensure that every individual borrows only what they can afford with no hidden costs.
We do not require security for our Payday loans. At Payday Loan, applications are assessed based on a set of affordability criteria, we do not expect our customers to tie any of their personal assets to their loan contract.
Fast online payday loan application
We understand that during financial emergencies you need cash fast. With our online application process, getting a bad credit payday loan is easier than ever. If you need a quick payday loan, you can apply online within minutes. You can send your required documents via email or fax and if approved, you can accept your loan contract online. No complex paper work or long waits, just hassle free payday loans.